Why Do You Need A Landing page For Your Shopify Store And How To Build One
Marketers swear by their landing pages.
Posted 5 years ago by Tamal Santra
It's common knowledge that great landing pages have the best conversions known to man. If you are selling anything at all, having a landing page (that's different from your "website" / "homepage") makes the most business sense.
Why build a landing page in the first place?
As a Shopify seller, you have two primary goals:
get more people to buy from your store and

get more people to signup to your newsletter so you can always have a marketing channel ready.
Landing pages are ridiculously good at doing both these things.
Landing pages for products have fantastic conversion rates (compared to homepages and other boring parts).

Landing pages for email collection have insanely

great conversion rates too

.
This is why the savvy folks spend so much time – and sometimes even money – on creating landing pages for their Shopify stores.
Three main reasons why you'd want a landing page
Reason #1: Spike up conversions
The market has become really competitive and traffic is no more cheap and easy. You have put lots of sweat and money to get the traffic you have. The traffic you're getting to your homepage or collection pages converts at maybe 1-3% max? Here's where you are losing your money.
Traffic at landing pages converts way better (if your landing page is spot on and relevant to the traffic you are sending to it). A landing page which is well optimized for conversion can boost the conversion rate to few folds and let your sales sore high.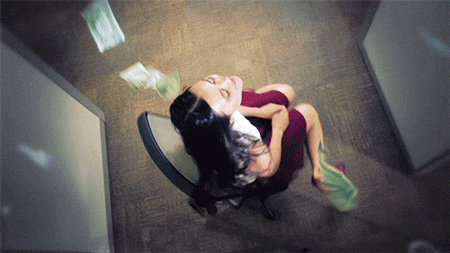 Reason #2: Get the best out of your ads
Lots of traffic but no conversions? None of us likes to see our ad-spend go down the drain. That's why almost every decent marketer worth their salt recommends that your ads be for a landing page (instead of your online storefront).
Reason #3: Sharpen your focus
When you build a landing page, you have to sharpen your focus. You'll have to focus on just a niche type of traffic (and/or product line). This limitation, in fact, turns out to be the secret sauce for landing pages to be good at conversions.
Types of e-commerce landing pages
Everything you do for your shop needs to have a purpose. Either you're trying to make a sale, or capture an email address.
(There are other goals too – like increasing brand awareness/recall, pre-launch announcement, or even cart abandonment targets but we'll focus on the main ones).
So, the main idea of a landing page is to help you achieve those two goals.
In that sense, landing pages can be any of these:
Direct sales
You simply put up a landing page that focuses on a single product (may be a new product you just launched, may be a hot, "best-seller" product that you want to highlight, or may be a product that isn't selling all that well so you want to push it front and centre)
Seasonal sales
Valentines' day, Christmas, Black Friday – now that every season is a time for discounts and shopping, landing pages crafted around seasonal sales are sharply-focused.
Discounts, offers.
Whether a site-wide discount/offer or a product-specific one, landing pages are good at focusing on the discount and promoting that to your visitors. These are typically made for ads.
Email / newsletter signups
Sometimes, it's not about making a sale right away. Some stores build landing pages just to collect emails from prospective customers. Drip campaigns or weekly promotions (with subscriber-only discounts) are then pushed to the list. You can even use an upcoming product launch as a reason to collect emails.
Retargeting
These landing pages are dynamic and are mostly made for retargeting ads. Personalization plays a key role here. People coming to these pages have usually shown some interest in the product being promoted.
5 key components of an eCommerce landing page
The value prop
When you build a landing page, ask this first: "what's in it for the visitor? What is the ultimate value they will get out of this?"
The answer to that is the information you need to make your landing page really valuable. Don't fill it with fluff. Don't try to oversell anything. Keep it plain, simple, to-the-point and full of value.
The C.T.A (Call To Action)
The call-to-action is the gateway for the visitor to take action. Make it stand out (in a good way, not like a sore thumb) and make it say exactly what you'd want them to do. Like "Get 50% off coupon".
Psychology of scarcity and time-sensitivity
Landing pages do really well when you make use of one (or both) of the psychological impulses we have: we rush to make a purchase decision on things that are scarce and things that are going to go away in a short time.
Trust
Trust is an important factor for converting your page visitors to leads or customers. Value proposition attracts customers but unless your store seems a trustworthy legitimate business, customers may leave. This is the reason you should include customer reviews and trust seals on your landing page.
5. Compelling Visuals
You need to clearly express the values (of the product/services) on your landing page. However, if you only use text, it may look really boring which may in turn bounce users away. That's why you need to use compelling visuals on landing pages along with the copy. Visuals help to build landing pages that convert.
How to build a landing page for your Shopify store
In Shopify, there is the option to create a page. However, if you don't have extensive knowledge of Shopify coding, there is no way you can create a proper landing page.
But no worries, there are tools for creating landing pages.
Shopify landing page builder apps:
MailChimp has recently introduced there landing page builder and we actually love it.
Reason we love Mailchimp
It's absolutely free. Though with paid plans you get some more features.

You can connect your Shopify store to import products on your landing pages.

It's easy to use with a nice drag and drop editor.
The drawbacks
The only drawback of Mailchimp landing page is that the page will not be your store page, it will be hosted on Mailchimp domain. However, with the paid plan you can use your own domain to hot it.
Here's how to create landing pages with Mailchimp.
PageFly is a really powerful landing page builder app for your Shopify store. Build by a Shopify expert team, it has some nice features which looks interesting.
Here's what we love about this app:
PageFly is specially designed for for Shopify. So you can easily integrate content sections for home, product, or collection pages.

You can design separate landing pages for mobile and tablet devices.

It has some nice inbuilt templates which you can use.
The drawbacks:
I will not say that they have any major drawback but it would be great if they had the option for A/B testing different versions of a page.
We also hope it will have some more integration options for email services like Klaviyo and Omnisend.
GemPages is really a gem in terms of the advance features it has. The majority of the users of this app have all the good things to say about the app and it's support from the developers.
What we like about this app:
It's made for both the noobs and the pros with coding knowledge.

It has pre built templates for any kind of landing page you wish to make.

You can create sales funnel for the landing pages.
The drawbacks:
I really didn't find any drawback. The only thing I missed in the feature section is the A/B testing. However, there are not many feature packed apps like this which have A/B testing feature in it.
What to do after building your landing page?
Building a landing page is not the end. In some ways it's only the beginning.
Here's a list of things you'd definitely want to do once you build it:
A/B test everything
Test everything. Change headlines, change body-copy, change images, change bullet lists, and change CTA copy/color. Most importantly, change headlines and CTA (and their positions). The key to getting the best conversion rates is to A/B test.
Build a long-term plan with the email list
If you create an email capture landing page, you have to build a long-term plan (drip campaigns, weekly/monthly newsletters etc) to monetize the list.
Learn and repeat with the lessons
Irrespective of whether your first landing page wins or breaks, don't stop. Landing pages are extremely effective and it's only a matter of time before you are able to optimize them for maximum conversions.